The other day I received an email from someone asking me how I brought my work into the mainstream world. Initially, I didn't understand the question, but with a little clarification and reflection, I decided it would make a great blog.
The seed got planted eight years ago when I was on my own personal journey with secondary infertility. I clearly remember the early cycle monitoring mornings at the fertility clinic and seeing all the women and couples waiting for their turn to be called. I found it hard to believe that we were all struggling with the same thing. I said to myself in my shaky, petrified voice that if I ever make it through this journey, I am going to help others get through it too.
For me, it was about a year and a half of struggle and then with the help of In Vitro Fertilization, my husband & I were blessed with a set of girl/boy twins. There is no word in the dictionary that could describe our gratitude.
When the twins were two years old, the seed that had been planted during my journey, began to grow. Out of my parents' condominium amenity room, I started a small fertility support group. With a Bachelor and Masters in Social Work, I had the credentials under my belt, I also had personal experience. The group started slowly and was very grassroots. There were seven women participants. I called it the Mind-Body Fertility Group. My intention was to convene for eight consecutive weeks. For two hours on a Thursday evening, I would teach these seven women stress reduction techniques to help them feel better physically and to "let go" emotionally. I also wanted to create a network for these women so they could understand that they were not alone. Almost immediately, I saw the value. The women loved the group. That was the beginning of a programme which has developed in ways I could not have imagined.
In short, my seed continued to grow.
I got a call from a social worker at one of the local fertility clinics. She saw one of my flyers and wanted to meet and discuss bringing the group to the fertility clinic. I felt honoured and excited about the opportunity. We met the following week and I told her all about the Mind-Body Fertility group. I think I made it sound bigger than it was. She liked it and felt it was an excellent, much needed resource.
Six years later, I have lost count of the number of times I have facilitated the Mind-Body Fertility Group. I have had over 200 participants in this program. Happily for me, not only do I get to help others who are struggling with infertility, but also, I am fortunate to observe an amazing transformation the women throughout each series.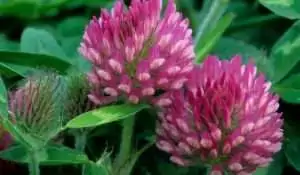 What I find interesting about the timing of the Mind-Body Fertility Group is that simultaneously, a Mind-Body approach is becoming more mainstream and that reality has helped the programme flourish. There are scientific studies that have proven how beneficial it is for women who are struggling with infertility to participate in a Mind-Body group.
I know exactly why.
Integrating a Mind-Body perspective on the fertility journey eases things. It creates a focus toward health and healing that changes the way we relate to ourselves in the depths of our despair. It's a way of living, an approach so to speak that harnesses presence, assists in grounding and promotes forgiveness. What I believe is the most significant part of this programme is that it can be applied to everyday life issues and everyday personal relationships.
The Mind-Body Programme helps one to create a space between the actual experience and the emotional and physical reactions we may have to that experience. Mind-Body is a valuable tool for many people who are coping with the challenges of modern day life.
Amira is a fertility counsellor in Toronto, Ontario. She works with individuals and couples who are struggling with infertility. Amira facilitates the Mind-Body Fertility Group  at Mt. Sinai Hospital.
She is also a mother of three miracles.
For more information,
visit www.healinginfertility. ca
and find her on
Twitter and Instagram.